B2B @ Booking.com & Zalando
Projects including B2B and internal tools for employees B2B and internal tools
In addition to the case studies featured in this portfolio, I have worked on challenging and impactful projects that helped me grow as a designer.
Due to NDAs, I can't share all the details publicly, but you can find a summary of my design process for these projects below.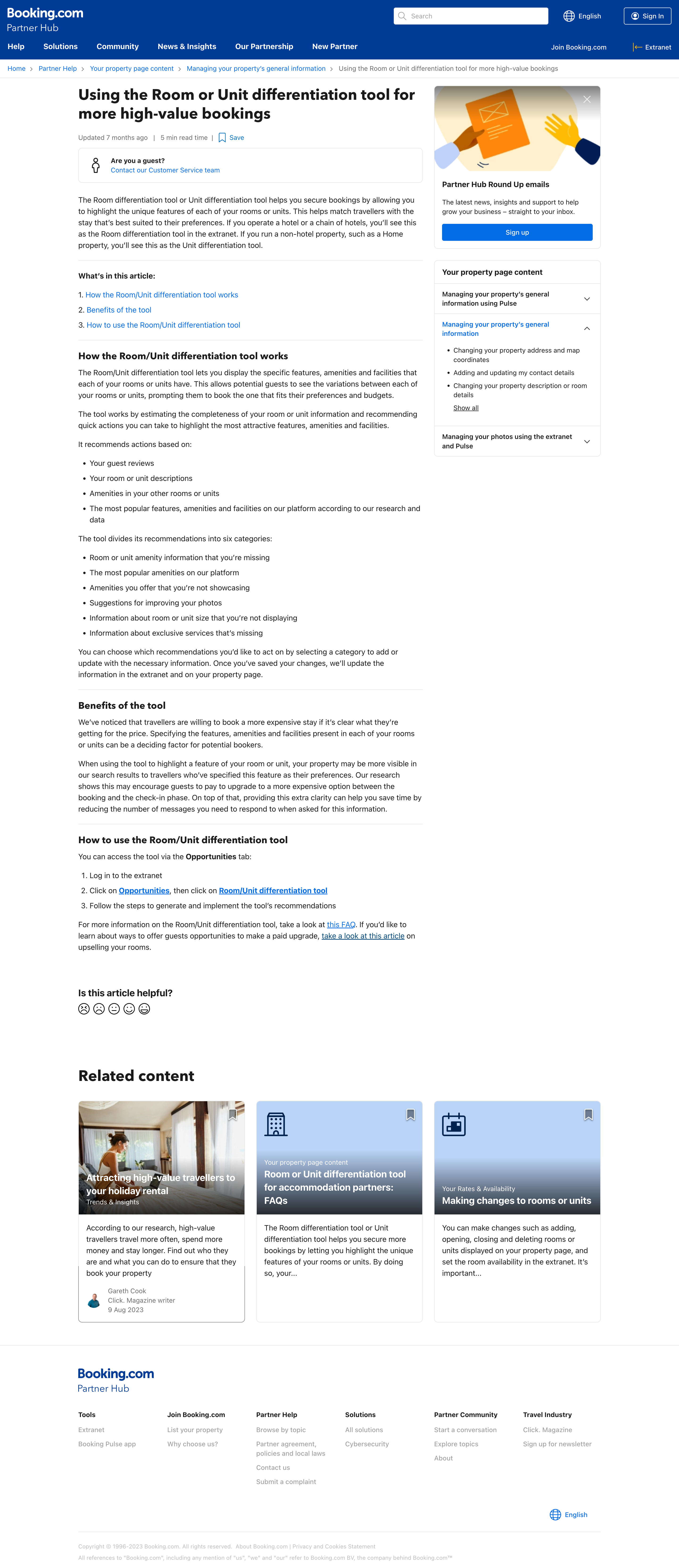 Room differentiation tool
The Room Upgrades team at Booking.com conducted years of research to identify ways to improve the upgrade experience for customers.
We found that design and tech changes alone were not enough and that we needed to focus on the source of the problem: hotel room information.
I led the product design vision for this project, working closely with the product manager, product marketing manager, researcher, data scientist, and developers. I also aligned with leadership and other stakeholders across the business to ensure that the project aligned with the company's overall strategy.
During my last year at Booking.com, our team shifted our focus to B2B, while continuing to support the B2C product.
From the Booking.com's Partner Hub article:
"The Room differentiation tool or Unit differentiation tool helps you secure bookings by allowing you to highlight the unique features of each of your rooms or units. This helps match travellers with the stay that's best suited to their preferences."
Responsibilities:
Collaboration with a data scientist for machine learning capabilities

Product vision

Research and user interviews

User flows and journey mapping

Ideation workshops with leadership and stakeholders

Wireframing, Prototyping and Usability Testing

Design System contribution

Design Delivery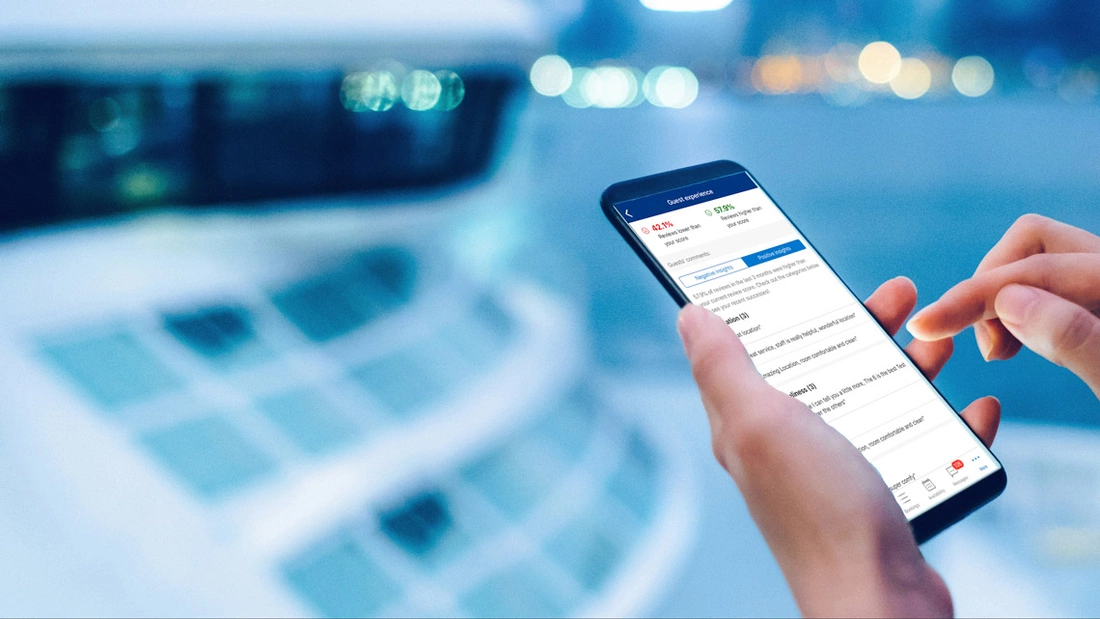 Pulse app
Improving reservation management, guest communication and daily tasks for Booking.com properties.
Responsibilities:
App Design (iOS & Android)

A/B testing

Research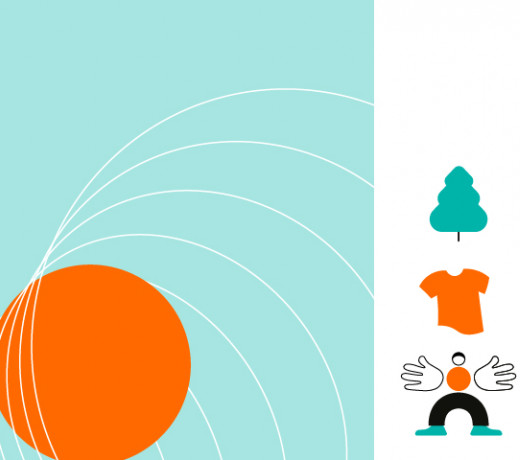 Sustainability: Materials database
Conceptualised and created a digital tool to help Zalando employees and partners track sustainability efforts, reducing the environmental impact of Zalando's Private Labels, following the Paris Agreement.
I led the research and interviews with suppliers and factories, performed usability testing, and gathered requirements.
This initiative aimed to replace outdated workflows reliant on spreadsheets and emails.
The resulting digital database aimed to improve data collection of product materials and their sustainability properties.
Fashion Buyer tool
I designed features for a tool that improves workflows and eliminates the need for overburdened spreadsheets, enabling Fashion Buyers to place orders with Brands more efficiently and effectively.
Key contributions:
Conducted extensive user research to understand user needs and workflows for file upload, data parsing, tagging, filtering, and purchase finalisation.

Catered to the different needs of different product segments, such as children's clothes, sports, shoes, and makeup.

Improved file upload functionality to parse high-volume product and purchase order data more efficiently, in collaboration with the engineering team.

Improved filters to use the new rich tags, enabling users to find and select products from fashion brand catalogues faster.
My design solutions helped increase the speed of product data tagging and purchase order execution, improving the overall user experience for Fashion Buyers.
Responsibilities in both projects:
UX research

User interviews

User journey mapping

Task analysis

Advanced prototyping

Usability testing

UI Design

Design system contributions